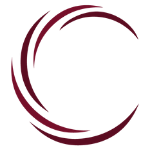 Get professional assistance in responding to any State Tax Notices quickly and accurately to avoid additional notices, penalties and/or interest.
Qualified State Tax Audit representation is your best defense in any State Tax Audit situation.  Audits can cause stress and concern to taxpayers even if they believe their taxes were filed timely and correctly. Don't let your State Tax Department scare you about an upcoming audit. Get the professional tax  help of a CPA that you need to resolve your audit quickly.
Schedule an appointment today or give me a call to discuss your State Tax Notice or State Tax Audit Notice.