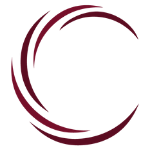 Have you been the unlucky recipient of an IRS Tax Notice?  Millions of tax notices are sent by the IRS every year.  Get professional assistance in responding to the IRS notice quickly and accurately to avoid additional notices, penalties and/or interest.  Quick response and resolution of IRS Tax Notices is your best plan of action.
Have you ever been audited by the IRS?  IRS Audits can cause stress and concern to taxpayers even if they believe their taxes were filed timely and correctly. Don't let the IRS scare you about an upcoming audit. Qualified IRS audit representation is your best defense in any audit situation.
There are several different types of audits done by the IRS.  Correspondence IRS audits are done through the mail (majority of audits).  Many times they are limited to only specific tax items. It is important that replies be complete and accurate to ensure that your taxes are calculated correctly and that inappropriate audit adjustments are avoided. Audits in person with the IRS are more comprehensive and you should have IRS audit representation with a CPA by your side to assist you in the audit process.
Most audits result in changes to your tax return either in your favor or in the favor of the IRS. While less than one percent of taxpayers are audited annually, you may be the unlucky participant.  Don't go through the process alone.  I have 30 years of tax experience and qualified IRS audit representation can help you navigate the audit process successfully.
Schedule an appointment today or give me a call to discuss your IRS Tax Notice or IRS Audit Notice.